Disclosure – We rely on reader support to run SleepMattressHQ.com. If you purchase products using our links, we may earn a commission. Click here to read about our process.
Are Bamboo Mattresses the latest fad among buyers?
Let us find out.
More and more people are now getting prone to different kinds of allergies. The best option to sleep on is a bamboo mattress.
Many mattress makers are advertising their mattresses as bamboo mattresses.
The lack of knowledge among people lures them to buy bamboo mattresses with negligible benefits of a bamboo mattress.
That leads us to the most important question.
What is a True Bamboo Mattress?
A true bamboo mattress is made up of bamboo fiber and bamboo material along with other materials like memory foam.
Many mattresses are labeled as bamboo mattresses although they use bamboo material only in the cover or they are equipped with a bamboo mattress protector.
Also, there is nothing called a 100% bamboo mattress. It is a myth. As stated earlier, a bamboo mattress is always a combination of bamboo with other materials.
List of Best Bamboo Mattresses Worth Buying in 2023
---
Cariloha founded in 2007 is synonymous with bamboo and eco-friendly bedding products.
Cariloha bamboo mattress is one of the comfier beds we have reviewed for this article. The mattress has a three-layer foam design. Each layer with a goal in mind.
The topmost layer is the Bamboo Comfort™ Memory Foam. The hypoallergenic foam infused with bamboo charcoal eases breathability. It is blended into the premium visco-elastic memory foam for an unmatched comfortable mattress.
The second layer is a 3″ standard memory foam helpful in alleviating pressure and adding to your comfort. It adapts to the body shape and provides good contouring.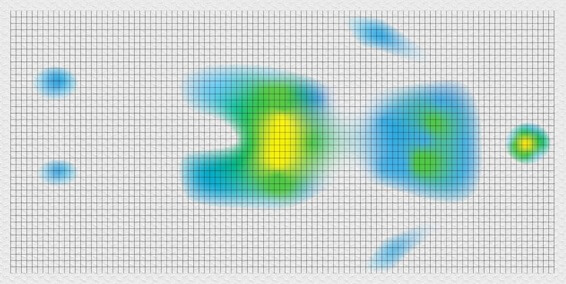 The base of the bamboo mattress is a Flex-Flow™ Dual-Density Base Foam. It has a unique design that helps in airflow and keeps your body cool.
The mattress has side-wedge support that gives you good edge support. It stabilizes the mattress and gives you more sleeping surface area.
Mattress Unboxing
Editor Note: The free bed sheets are applicable for queen and upward sizes if any discount coupon is not applied at checkout.
What We Like
Mattress with good breathability and a noticeable cooling effect.
Provides pressure relief.
Comfortable
LUCID Bamboo Mattress with Charcoal & Gel Memory Foam [2020 Model]
Lucid 14″ gel memory foam mattress is one of the affordable bamboo mattresses launched in 2020. It is ideal for all sleeping positions.
The mattress has three types of foam layers. The top layer is a 2″ gel memory foam layer to keep you cool throughout the night. It gel increases circulation and maintains body temperature.
The second layer is a 2″ bamboo charcoal memory foam layer. Both layers work in tandem to form a conforming layer. The bamboo charcoal eliminates an odor, regulates humidity, and temperature by wicking moisture.
The 9″ supportive base foam help in proper spine alignment and provides support to the body.
The mattress cover is a TENCEL™ lyocell blend. It is eco-friendly, breathable, and soft in feel.
The Lucid also has a plush model as an option. It comes with a 7″ bamboo charcoal base foam instead of 9″ foam.
What We Like:
EASELAND – Best Bamboo Pillow Top Mattress
Easeland is a 12″ cool gel memory foam hybrid mattress with a pillow top. The pillow top features bamboo fabric ideal for sensitive skin with the added benefit of breathability.
The gel foam and bamboo fabric dissipate the body and keep the body cool. The hybrid mattress features an encased innerspring coil that provides excellent support to the body. It provides contouring that promotes spine alignment.
The mattress is good at motion isolation due to its smart design. The coils are sandwiched between high-density foams to reduce motion disturbance. The coils are also helpful in even weight distribution.
What We Like:
Mattress provides a light and airy feel.
Good edge support.
Quality Bamboo Mattress under $500.
Bed Story is a CertiPUR-US certified gel foam mattress infused with bamboo charcoal. It is high-density memory foam with a cooling effect.
The bamboo charcoal absorbs moisture for a night-long freshness. The viscous memory foam contours well and alleviate pressure points.
It has a medium plush feel and you can place the mattress on any bed platform including an adjustable base.
The mattress uses antimicrobial material and is free from any harmful heavy metals.
The mattress provides a relaxing sleep free from any soreness or numbness.
What We Like:
Budget Bamboo Mattress.
Hypoallergenic Materials.
Acesleep Gel Memory Foam Mattress with Bamboo Charcoal
Acesleep stood out in our review period for its unique construction. It has a 2.5″ gel memory foam layer that has an open-cell structure for better ventilation.
The bamboo charcoal memory foam layer is 2″ in thickness. Together with another 1.5″ gel-infused memory layer, it provides a cool, breathable surface and support.
It cradles the body and provides pressure point relief. Bamboo charcoal eliminates odor and gel memory foam help in keeping your body cool.
The base of the mattress has a 6″ high-density foam that holds the mattress and provides support. The Acesleep uses premium quality 4 layers of foam with a thin fiberglass-free fireproof layer.
The mattress cover is cool and OEKO-TEX certified.
What We Like:
Eco-friendly Mattress.
Open-cell gel memory foam adds to the cooling effect.
Warm Harbor Bamboo Charcoal Memory Foam Mattress
Warm Harbor is one of the heaviest mattresses we reviewed among bamboo mattresses. It won't slip easily on any bed frame.
It has a premium 2″ airy memory foam and a 2″ bamboo charcoal memory foam. Both the layers help in keeping the body cool throughout the night. The bamboo charcoal regulates moisture and odor.
The base of the mattress is 6″ of high-density support foam. The mattress provides ample support to all kinds of sleepers. It contours the body curves and is pressure point relieving.
What We Like:
Durable Bamboo Mattress.
Medium-Firm with Good Contouring.
Features of a Good Bamboo Mattresses
Mattress Construction:
The bamboo mattresses are mostly available in all foam or hybrid construction. Both cater to different sleeping needs.
The hybrid mattress comprises bamboo charcoal-infused memory foam and innerspring coils as the core of the mattress.
Similarly, the all-foam mattress has different layers of foam. The core of the mattress has polyurethane high-density foam and the top layer has gel memory foam infused bamboo fiber.
Select a mattress based on the sleeping position and firmness you need. Stomach sleepers are more comfortable on a firmer bed and prefer a hybrid mattress with innerspring coils.
Comfort:
Choose a bamboo mattress that supports and aligns your spine. Opt for a mattress that uses certified foams and provides ergonomic support.
The thickness of the mattress and memory foam has a key role in providing comfort. The memory foam should contour along with your body shape.
It should cradle the body for better pressure point relief. Bamboo mattresses are more comfortable because they use bamboo fibers that have the moisture-wicking ability and feel cool.
Durability:
The average usage of a mattress varies from 6-8hrs every day. The role of a mattress in restful sleep is vital.
Look out for a good warranty and responsive customer care. Buy a mattress that uses high-density foam so that the mattress lasts longer.
A good-quality bamboo mattress can easily last up to 8 years. An average warranty of a bamboo mattress is around 10-years.
Buy a CertiPUR-US certified mattress for assurance in hypoallergenic and chemical-free mattresses.
Advantages Of Bamboo Mattresses
Hypoallergenic:
Bamboo mattresses are the top choice for individuals who are prone to allergies. It resists the growth of mold, dust mites, and bacteria.
Bamboo fiber is airy so it increases the breathability factor of the mattress and keeps it well ventilated.
Natural Materials:
Over the last few years, there has been an increased usage of synthetic and chemically made materials being used in the bedding industry.
They may mimic the look and feel of natural materials but we cannot deny the harmful effects of such materials in long-term use.
A bamboo is a viable option after natural latex for a healthy restful sleep. It is plant-based and has a natural cooling effect on the body.
Many people with sensitive skin prefer natural materials to avoid any skin-related issues. The bamboo fiber is soft and skin-friendly.
Back Support and Pressure Relief:
The bamboo fiber is infused in the memory foam so that it has a cooling effect and is effective in providing pressure point relief. It contours the body curves and keep you free from back pain.
Cooling Fiber:
The bamboo mattress is ideal for hot sleepers as it has a natural tendency to give you a cooling effect.
Many mattresses infuse charcoal and bamboo fiber in memory foam. It becomes an ideal combination to regulate body temperature.
Types of Bamboo Mattresses
Bamboo mattresses are primarily of two types.
Bamboo Gel Memory Foam Mattresses.
Bamboo Charcoal Memory Foam Mattresses.
Bamboo Gel Memory Foam Mattresses
It is a combination of bamboo with gel memory foam and it forms the top layer of the mattress. The dual combination of bamboo and gel memory foam provides an effective cool sleeping experience.
Bamboo Charcoal Memory Foam Mattresses
This forms the comfort layer in the mattress where the memory foam is infused with burnt bamboo charcoal. This helps in an odor-free, fresh, and cooling sleeping surface.
Related: